Patrick Raugstad: President
With an eye for detail and extensive credentials, Patrick Raugstad is the man for the job when it comes to managing the Chicago North Shore home builder that is Raugstad Incorporated.
After college, Patrick worked as a carpenter for 10 years, where he found that he had developed a deep understanding of all facets of construction and an eye for the important details. A second generation builder, Patrick began building professionally in 1974. Patrick has had a direct hand in commercial, industrial, and residential building jobs.
With longstanding experience as a Chicago North Shore home builder, Patrick was also a project superintendent for Babco Incorporated, and then went on to become the Vice President at Raugstad Construction when his father was President. At that time, Patrick's focus was on industrial, commercial and residential building. Soon, however, he would go on to start his own company.
When Patrick Raugstad started Raugstad Incorporated, he decided that the focus should be on custom home building and spec homes, particularly in the North Shore area. It is his personalized approach to custom building projects that sets him apart. As a builder, Patrick takes into account all aspects of each plan, pinpoints the problem areas, and turns them into solutions.
Kevin Raugstad: Project Manager
Kevin Raugstad holds a degree from Western Illinois University and has worked with the team at Raugstad Incorporated since 2010. Kevin knows the intricacies of the field, having grown up around construction. Kevin started working with his father on construction sites as a laborer during the summers.
Kevin always knew he wanted to work full time with his father. After he earned his degree, he took some time away from building to gain some business experience but soon returned to Raugstad Incorporated.
Kevin's project management also extends to the marketing side of the business. He has had a prominent hand in incorporating integrated marketing into the company's overall marketing strategy with the use of the website, as well as social media marketing on Houzz.com, Facebook, Twitter, and LinkedIn. Currently, Kevin works on sourcing new trades, bidding on new building opportunities, trade management, and managing current project schedules.
Carol Raugstad: Office Administrator
Carol Raugstad is an instrumental piece in the Raugstad Incorporated puzzle, and she is the backbone to all of the goings-on at Raugstad Incorporated. It is her job to process the company's administrative work in its entirety. Carol is also the facilitator for Raugstad's marketing plans, and she also plays an important role in the interior design of spec homes along with Patrick's sister, Mary.
Shaun Raugstad: Realtor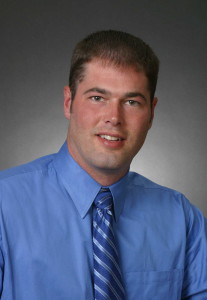 Shaun Raugstad holds a degree from Northern Illinois University. He keeps up with current market trends in style and function for homes, especially luxury and spec homes. He finds lots for our new buildings, and he is also responsible for putting spec homes on the market and selling them to interested parties. Shaun forms attentive, personal relationships with each and every client, so that all will feel more comfortable throughout the home building process. More information about Shaun Raugstad as a broker is available here.